Passing of Dave Carlson
06/28/17 - Hoffman Estates Professional Fire Fighters Association, Local 2061
It is with great sadness that we notify you all of the passing of another of our past members, FF Dave Carlson. Dave passed away yesterday, June 25 at Mercy Hospital in Rogers, Arkansas. After battling a short illness, Dave passed peacefully with his family at his side. Dave was born September 15, 1941 and was 75 years old.
Wildfire PSA
06/27/17 - IAFF 851
4th of July Safety break
06/27/17 - IAFF 851
Click on the link for a brief 30 sec safety message from Your Lane Professional firefighters.
July Union Meetings Canceled
06/27/17 - IAFF Local 42
4th of July Fireworks Safety Tips
06/27/17 - IAFF Local 42
OAPFF CEDAR POINT DAYS
06/26/17 - IAFF Local 312
MPFFU Executive Board Meeting Minutes - June 13, 2017
06/26/17 - Michigan Professional Fire Fighters Union
New Paycheck Calculator Added
06/26/17 - Tahoe Douglas Professional Fire Fighters Local 2441
The paycheck calculator has been updated to reflect our pay raise effective 6/25/2017. It is available in the downloads section.
GOLF REGISTRATION DUE BY FRIDAY!
06/26/17 - IAFF Local 21
Members, Registration for the Local 21 Fill The Boot golf tournament at HIllcrest Golf Club is quickly approaching! All registration fees and sign-ups must be received by either Jeramiah Melquist or Kyle Thornberg NO LATER THAN FRIDAY, JUNE 30TH by 5PM. There is still space to register as a team or individual.
June & July Meetings Cancelled
06/25/17 - Newport News Firefighter's Association
Monthly meetings for June & July have been cancelled.
Norton Shores Fire Department Taking Applications until July 7th
06/24/17 - Michigan Professional Fire Fighters Union
Firefighter/Driver - Full-time Date Posted: Friday, June 23, 2017 Department: Fire Department Deadline: Friday, July 07, 2017 at 3:00 PM Minimum Requirements Graduate of an accredited high school or equivalent. State of Michigan Firefighter II Certification Valid Michigan Drivers License and good driving record.
Upcoming Retirement Events
06/24/17 - IAFF Local 21
Christmas in July
06/23/17 - Toy Program
Education Seminar: Heart & Lung Bill by Attn. Mike Clelland
06/22/17 - IAFF 1826
To all Local 1826 Members, Please see attachment containing information on this seminar. Local 1826 is hosting Attorney Mike Clelland of Morgan & Morgan to discuss the Heart & Lung Bill. Crowne Plaza, 13051 Bell Tower Drive, Fort Myers, Fl. 33907 on July 25th at 10:00AM, in the Pine Island Room.
Erie SeaWolves Honor the Flag and First Responder Night
06/21/17 - Erie Firefighters Local 293
Everyone: I received the following information about the Erie SeaWolves hosting an Honor the Flag and First Responder Night on Saturday June 24, 2017. Dave Chiaramonte Just a reminder, this Saturday (June 24, 2017) is the U.S. Honor Flag Night at UPMC Park. In addition, to this being the "U.S.
Carmel Fire Fighter Mark G. Robinson LODD
06/21/17 - IAFF Local 4416
Mark Glenn "Robo" Robinson, 51, of Westfield, passed away on the morning of Monday, June 19, 2017 at his home surrounded by his family.  He was born on April 18, 1966 to Dennis and Marsha (Glenn) Robinson in Noblesville, Indiana. Mark was a 1984 graduate of Westfield High School and was a firefighter for the City of Carmel Fire Department for 18 years.
MDA Fill The Boot 2017
06/21/17 - IAFF Local 1014
SAVE THE DATE: LOCAL 30 MDA GOLF OUTING
06/21/17 - Cambridge Fire Fighters
LOCAL 30 APPAREL
06/21/17 - Cambridge Fire Fighters
IAFF 421 Honor Guard golf outing
06/20/17 - IAFF 421
IAFF 421 Honor Guard annual golf outing.
P.F.F.O. 2017 LEGISLATIVE WRAP-UP
06/20/17 - Professional Fire Fighters of Oklahoma
The conflicting factions in the Legislature led to an alienated Session, having some effect on professional fire fighters legislation. Our victories include: Stopping SB 107 for the remainder of the Session.
Picnic Setup Volunteer Signup
06/19/17 - IAFF Local 21
L21 is looking for volunteers to help at the annual Picnic at Battle Creek Park on July 18th. We have a morning session from 8am-12pm and afternoon session from 12pm -4pm. If the website is full we can always use an extra hand so please make an effort to come out. Bring your family and enjoy a fun day catching up with friends and retired veteran firefighters.
Frongello Family Relief Fund
06/19/17 - IAFF Local 1563
https://www.gofundme.com/j9tf32-frongello-family-relief-fund In light of Mark Frongello's unexpected passing, some friends of the family are getting together to raise funds to alleviate the financial burden brought on by the funeral cost. Any donation will be greatly appreciated. Mark Frongello was an amazing son, brother and friend.
Death of William Warwick, Knoxville Local 65
06/19/17 - IAFF 14th District
It is sad to report the death of William "Bill" Warwick, former President of Knoxville Local 65. Bill was President of Local 65 for many years and was very active in the state association and the IAFF as delegate to those conventions. He was an original member of the IAFF Committee on Assistance to Non Collective Bargaining States.
MN United Public Safety Day
06/18/17 - IAFF Local 21
Boston Local 718 Remembers our Fallen
06/18/17 - Boston Fire Fighters
Fishing with a Fireman
06/18/17 - IAFF Local 3471
South Metro Fire Fundraiser
06/18/17 - Colorado Professional Fire Fighters
Brothers and Sisters- Fellow Brother Mike Freeman, South Metro Fire Engineer on his 43rd year with the department, has fallen on hard times. Diagnosed with an inoperable brain tumor, he and his family need our help.  Local 2164 along with The 2164 Foundation will be hosting a cigar and whiskey tasting in his honor, to help raise funds for this cause.
Boston Local 718 Endorses Mayor Walsh
06/16/17 - Boston Fire Fighters
Old Union Hall Site For Sale
06/16/17 - Memphis Fire Fighters Association

The old union hall site at 3950 and 3958 Lamar Avenue near Clearpool Circle is for sale by the Local. The asking price is $159,900. If you know of someone who may be interested, have them call the Union Hall at (901) 386-3129.
IAFF Center of Excellence
06/16/17 - Memphis Fire Fighters Association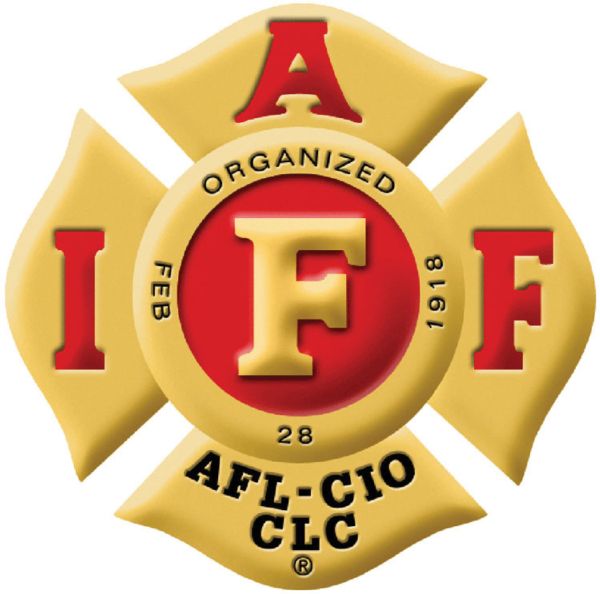 The IAFF has teamed up with Advanced Recovery Systems to open the IAFF Center of Excellence for Behavioral Health Treatment and Recovery.  This center, exclusively for IAFF members.......
Denver Burn Foundation Payday Raffle Winner
06/16/17 - Denver Firefighters Local 858
Happy Payday! Today's $1,000.00 winner is Jeff Anderson Engine 26 A-shift. Congratulations Jeff! Today we are asking everyone to support the Denver Fire Fighters Museum as they collect new toys to be donated to Children's Hospital.
Proposed Legislative Changes to Retirement System
06/16/17 - CFFA
Passing of former Westfield member Micah Wakeman
06/15/17 - IAFF Local 4416
We are sad to learn of the passing of a former Westfield member and friend, Micah Wakeman. Our deepest sympathy and condolences to Micah's wife Laura and their four children. We join Micah's family, friends, Brothers and Sisters of Decatur Fire Fighters Local 505 and all who loved him during this time of loss.
MIOSHA Occupational Safety Advisor Postion
06/15/17 - Michigan Professional Fire Fighters Union
Hanover Golf Tournament
06/15/17 - Professional Fire Fighters of New Hampshire
Memphis Local 1784 Charity Events
06/15/17 - IAFF 14th District
Memphis Local 1784 will be hosting two charity events this fall. A golf tournament September 18, 2017 ( see attached flyer) and a 5K Run in downtown Memphis October 13, 2017. For information on the run go to www.firefighter5Krun.org For further information on these events contact Local 1784 Sec./Treas Matt Tomek at 901-386-3129.
PFFNH/IAFF PEP Training
06/15/17 - Professional Fire Fighters of New Hampshire
We are excited to announce a PEP Training Seminar on July 27-28. We will have two days of classes that will benefit all members. This training is free and will include breakfast and lunch. Register with the IAFF here: https://my.iaff.org/Web/Events/Event_Display.aspx?EventKey=PEP2017_NH. Please note that this registration will sign you up for both days.
L-856 MDA Fisher Cats Appreciation Night
06/15/17 - Professional Fire Fighters of New Hampshire
Brother Tim Cross
06/15/17 - IAFF Local 1563
https://www.gofundme.com/7wr2b8-timothys-medical-expenses Thirty-two year old Tim Cross, works for the Anne Arundel County Professional Fire Fighters and is a member of Local 1563 in Maryland. Tim graduated from Hereford High School in 2002. He has worked as a Fire Fighter since July 2016. He also served our country with the US "Army Reserves" from 2010 - 2017.
Spokane Firefighters rescue person from underneath Monroe Street bridge
06/14/17 - IAFF Local 29
One person was critically injured when he landed on the rocks below the Monroe Street bridge. Spokane Fire Department Technical rescue team was able to bring the person up and provide treatment.
MDA Summer Camp Cooks Needed
06/14/17 - IAFF 1826
Ryan Gagnon and John Nichols from SCFD are organizing a trip to MDA Summer Camp this year to cook lunch for our kids on Tuesday, June 27th! We are asking for anyone that is interested in helping cook that day to contact Ryan and/or John.
SB25 Guide
06/14/17 - IAFF Local #1945
Here is a more user friendly easier to understand version of SB25. This was placed out by the CPFF.
Joey Munos Funeral Arrangements
06/14/17 - IAFF Local 21
Joey Munos Funeral Arrangements Visitation is Sunday June 18 4:00 to 7:00 PM at River Valley Eagan Campus Church Funeral Service is Monday June 19 10:00 AM with visitation one hour prior to service.
Senate Bill 25
06/14/17 - IAFF Local #1945
As requested at the meeting attached is the full SB25 for reference. Please contact your e-board with any questions.
2017 Fallen Fire Fighter Memorial
06/14/17 - West Metro FireFighters I.A.F.F. Local 1309
2017 Fallen Fire Fighter Memorial #FallenFireFighter17 September 16, 2017 Colorado Springs, Colorado The 31st IAFF Fallen Fire Fighter Memorial service will be broadcast live via streaming video on Saturday, September 16. The ceremony in Colorado Springs, Colorado, officially begins at 11:00 a.m. Mountain Time.
Truck Pull
06/13/17 - IAFF Local 51
Attention Union Members, The Special Olympics of Texas Annual Fire Truck Pull is just days away on June 17 at Ascarate Park and Yes we are STILL ACCEPTING REGISTRATIONS!! please call Marsha Baray 915.533.8229 for more details; if you can't do that you can still register an hour before the first Pull.